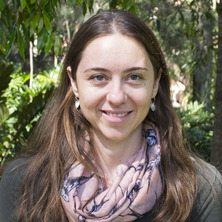 We're back on the WCC couch enjoying Purple Finch cocktails and poppy-seed cake talking Black-throated finches with Dr. April Reside from the Uni of Queensland!
Dr. Reside is a keen birder, ecologist, and conservation researcher with a focus on spatial modelling. She's also a member of the Black Throated Finch Recovery Team and a Research & Conservation Committee member at BirdLifeAus.
We discuss Black-throated finch ecology and conservation challenges including habitat loss, land clearing, mining in the Galilee Basin, and much more.
You can follow Dr April Reside on Twitter @april_reside, and the BTF Recovery Team Website at blackthroatedfinch.com
New Research:
Hooper et al 2018. Sex chromosome inversions enforce reproductive isolation across an avian hybrid zone. Molecular Ecology.
Photo Credit: The University of Queensland